From a very young age, I began making up stories--the only child syndrome. Had anyone asked back then if I'd write when I grew up, I'd have laughed. It wasn't until raising children and reading all those romances that I decided--hey, I can write these. Then I discovered erotica and found my calling. I write contemporary, BDSM, M/F, M/M and M/M/F.

Come and join me on my blog, where I talk about my books, my writing, and life in general. Or subscribe to my newsletter, where you'll get all the information you need hot off the presses!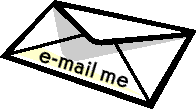 PLEASE BE PATIENT WHILE I UPDATE MY BOOKS AND COVERS. I'VE RECENTLY RECEIVED THE RIGHTS BACK TO TEN BOOKS. THEY WILL BE AVAILABLE ON AMAZON/B&N SOON.

THANK YOU! :)